Flawless Makeup Tutorial For Beginners
The "no makeup" makeup look can be tricky if not done properly. But with the right technique and product, it's actually very easy to achieve.
Do you love scrolling through the posts of beauty influencers and wonder how they achieve such flawless looks? Do you love looking at beauty products but get scared while applying makeup? Here is good news for you. We're going to bust the myth that you need expert skills to have flawless makeup. No, all you need is a love for makeup and some practice. In this article, let's see how you can do makeup like a pro, even a beginner.
Why Your Makeup Doesn't Look Flawless –
Little things can make a difference in your makeup, and for a flawless look, many things come into play, from application and techniques to the products you use to the tools you choose. Beauties, You need to know the makeup rules for this!
Why Your Makeup Doesn't Look Flawless
You Don't Have a Skincare Routine.
You use the wrong skincare products.
You choose the wrong type of foundation.
You use the wrong application techniques.
You use the wrong application techniques.
How to Apply Makeup for Beginners:
Put on Primer –
After cleansing and moisturizing your face, apply Primer first. Make sure you use the right formula for your skin type. Applying a primer will help prepare your face for the following steps while helping your makeup last throughout the day. Try this
e.l.f., Hydrating Face Primer (Perfect for all skin types.)
e.l.f. Poreless Putty Primer (Perfect for all skin types.)
Apply Foundation –
Using a makeup sponge, apply foundation all over the skin and blend it outwards. Make sure to spread it down on your neck as well. For a full-coverage pick that feels lightweight, we like the Teint Idole Ultra 24H Long Wear Foundation 215 Bisque N
Conceal –
Next, apply concealer under your eyes to brighten up your face and draw attention to your eyes. We recommend Maybelline Fit Me Liquid Concealer Makeup, Natural Coverage, Oil-Free, Light, which delivers the power to mask dark circles while keeping the delicate under-eye area hydrated.
Dab on Blush –
Cream blush is very popular nowadays because it is easily buildable and creates a very natural-looking flush. Dab the Maybelline Cheek Heat Gel-Cream Blush onto the apples of your cheeks and extend up toward the temples using a rounded brush for a youthful glow.
Highlight and Contour –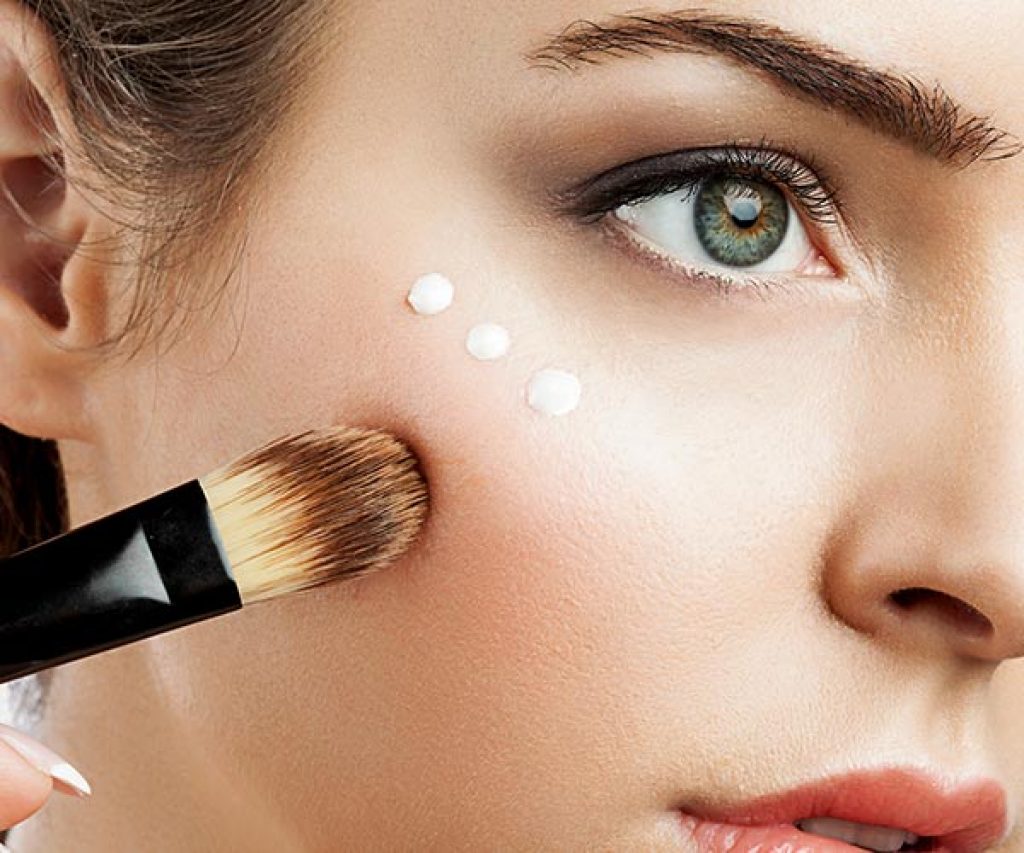 Apply a bit of liquid highlighter, like EDDIE FUNKHOUSER Luxlight Glow Drops Liquid Highlighter, to the top of your cheekbones, on Cupid's bow, on the center of the chin, and on the bridge of your nose to add shine. Your face's areas where the sun naturally hits Then, swipe a contour powder along the sides of your nose, along the forehead (near your hairline), and into the hollows of your cheekbones to add some shape and dimension to your complexion.
Use Eyeshadow –
With your fingers or a fluffy eyeshadow brush, apply the shadow of your choice to your lids to give them a simple yet eye-catching wash of color. If you're a beginner, try using an eyeshadow stick like IT Cosmetics Superhero No-Tug Waterproof Eyeshadow Stick for creamy, saturated color in just a few swipes.
Finish the Eyes –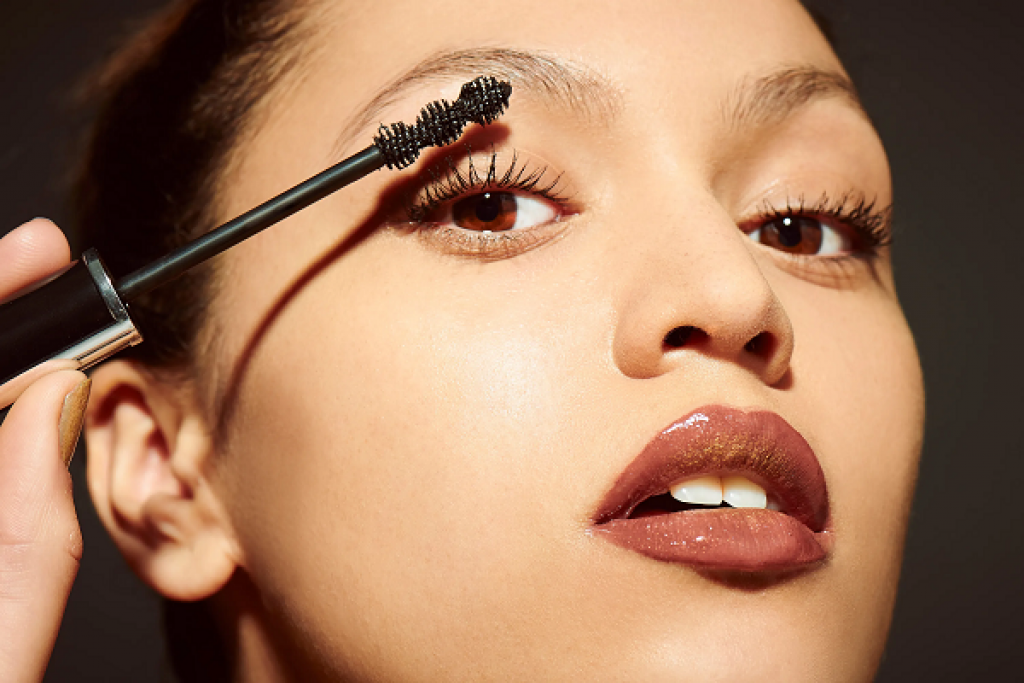 Fill in your brows using a brow pencil or gel – if you have thin sparse brows use a pencil and if you have thick brows use a gel to lock them in place. Then, for an eye-opening effect, swipe on a volumizing mascara like the COVERGIRL Exhibitionist Uncensored Mascara.
Smooth on Lipstick –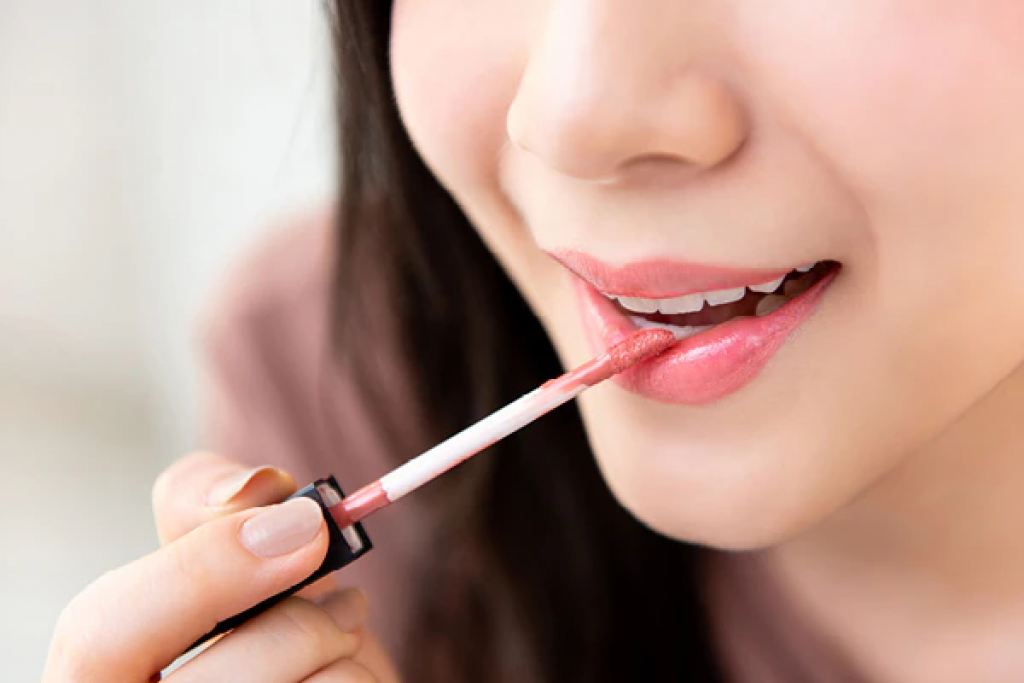 Finally, apply your favorite lipstick—we're obsessed with L'Oreal Paris Colour Riche Lipcolour because it feels like a nourishing balm while still providing vivid color payoff.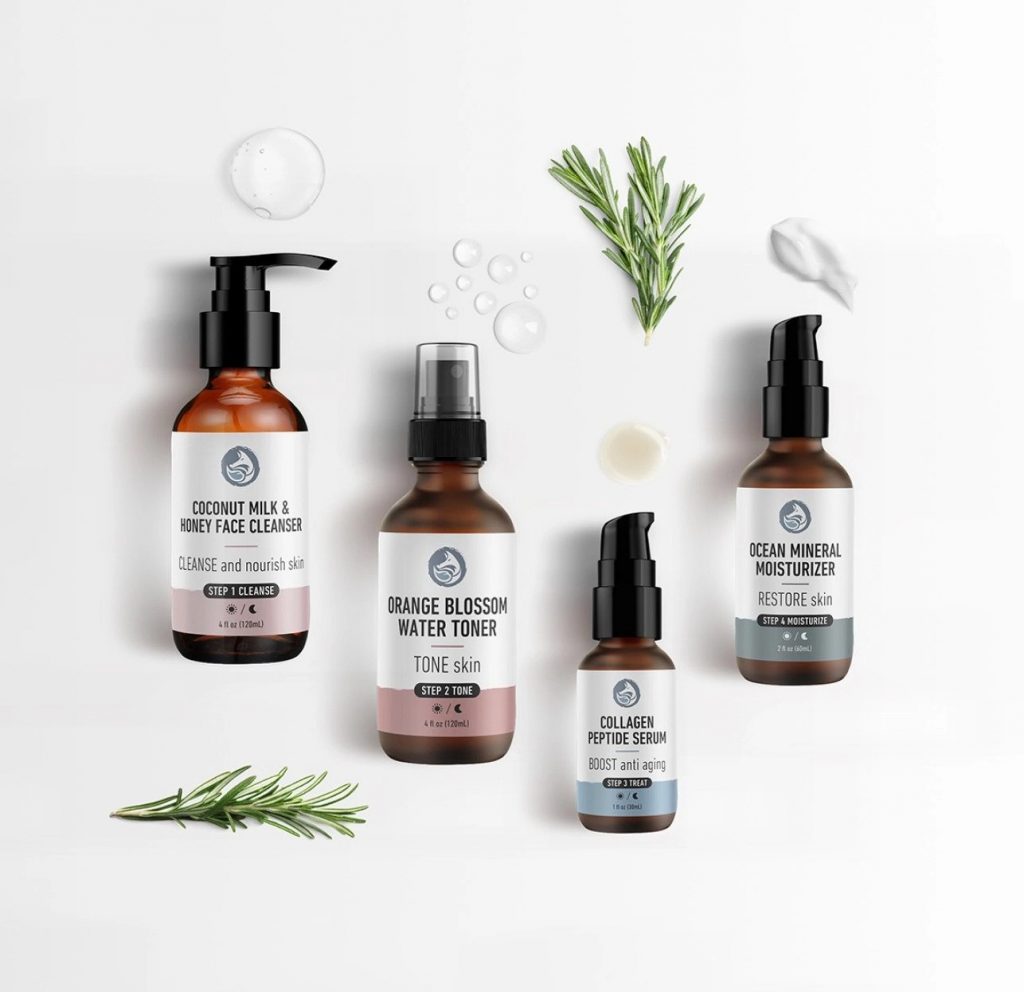 The Foxbrim Naturals
The only skincare solution designed to gently nourish the skin and naturally reverse the roots.
We've bottled up "good genetics" and a "healthy lifestyle" to deliver age-defying skin, confidence, and peace of mind.
Read also >>9 Easy Ways To Get Flawless Skin
Thank you for giving your valuable time.
I hope this post will help you. If you have anything in your mind, please let me know in the comments. I will be more than happy to help you.
Thanks again.