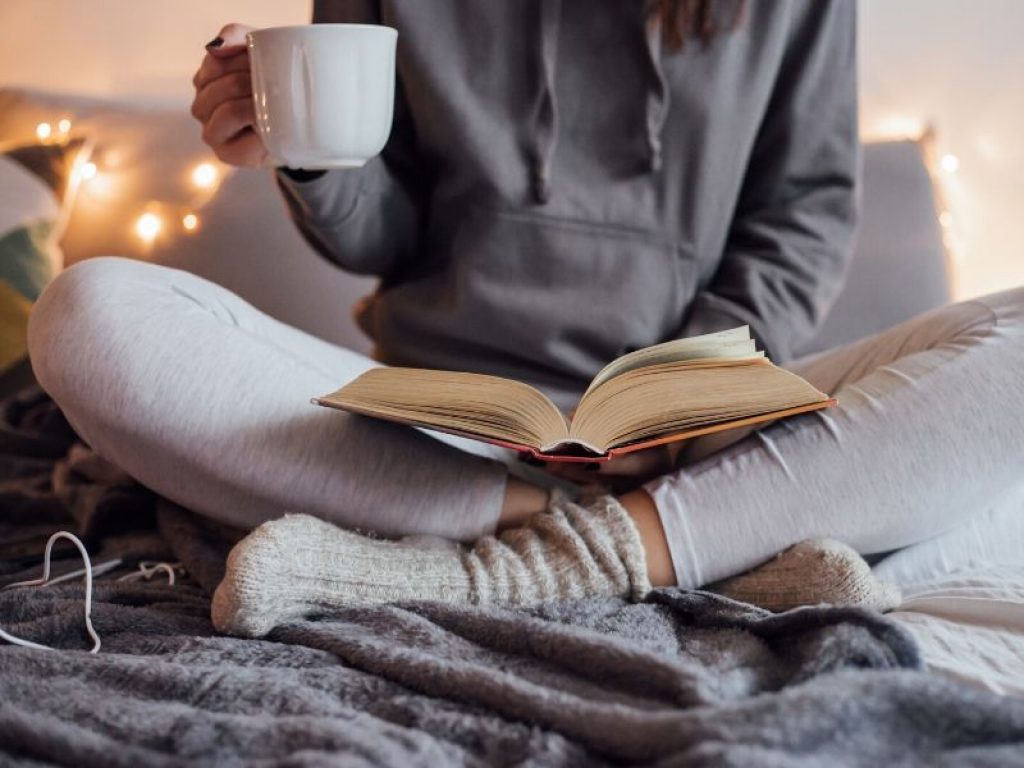 "What you do makes a difference, and you have to decide what kind of difference you want to make."
Personality Development – One of the most crucial characteristics of successful people is that they are avid readers who never stop learning new things. You must acquire specific knowledge if you want to succeed in any endeavor.
The most crucial aspect of our life is personal development. The following books on personality development have, in my opinion, formed my personality and enhanced my capacity for people management.
When did you last read the book? Possibly in a cafe or a college, yes in a workshop…
or you are the person who reads once in a while when you have the time, or you read every day (great if you are, give a pat on your back).
So let's start, Below are the 5 books on personality development.
5 Best Books for Personality Development
The Success Principles by (Jack Canfield)
The Only Skill That Matters by (Jonathan A.Levi)
Think and Grow Rich. by (Napoleon Hill)
The Power of Positive Thinking. by (Dr. Norman Vincent Peale)
The 7 Habits of Highly Effective People. by (Stephen R. Covey)
1. The Success Principles by – Jack Canfield :
The Success Principles by
This book will teach you how to increase your self-confidence, tackle daily challenges, live passionately and purposefully, and realize all your ambitions.
Not just a collection of good ideas, this book describes 64 timeless principles that have been used by successful men and women throughout history. When these concepts are taken and practiced every day, these principles will transform your life beyond your wildest dreams!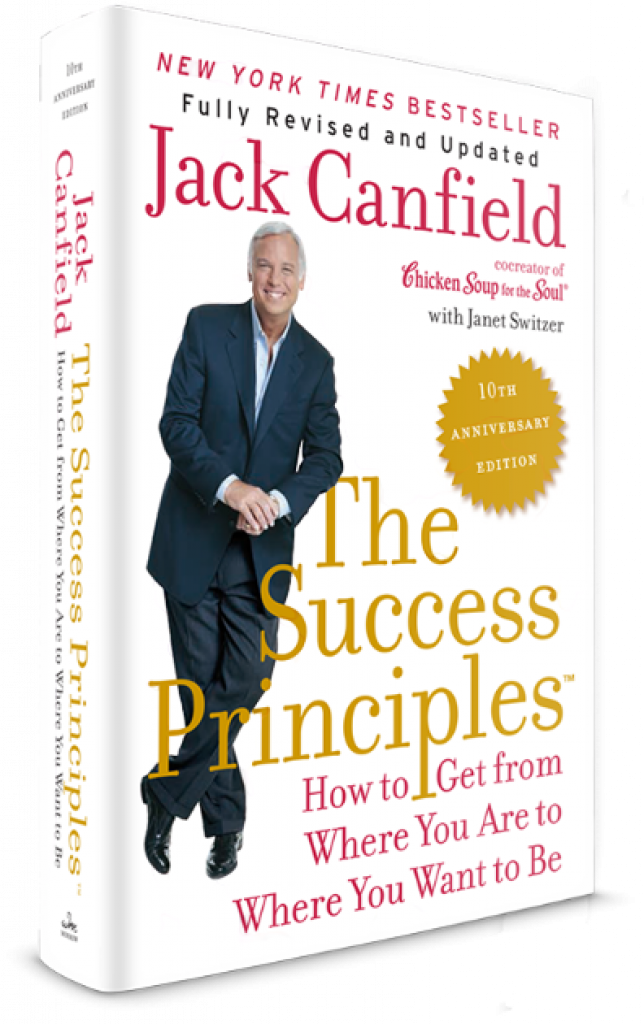 It is full of memorable and inspirational stories of CEOs, professional athletes, celebrities, and regular people. The Success Principles will provide you with the tested strategy you need to accomplish any objective or goals you desire.
2. The Only Skill That Matters by – Jonathan A.Levi :
The Only Skill That Matters
Jonathan Levi presents a potent, neuroscience-based method for reading more quickly, recalling more information, and learning more efficiently in his book "The Only Skill That Matters".
You'll discover the tried-and-true techniques used by world record holders and competitive memory athletes to unlock the unreliable capacity of the human brain.
You'll discover how to double or triple your reading speed, improve your focus, and boost your cognitive performance
Most importantly, you'll be able to approach any subject with confidence, from technical skills to names and faces to foreign languages and even speeches, and learn it with ease.
"If you want to improve the efficiency of your studying and learning, The Only Skill That Matters is the only book you need to read. Not only is Levi's book a fantastic one-stop shop for all things brain-boosting, but you're also learning from one of the best!"
3. Think and Grow Rich by – Napoleon Hill :
Think and Grow Rich
In Think and Grow Rich, Hill draws on stories of Andrew Carnegie, Thomas Edison, Henry Ford, and other millionaires of his generation to illustrate his principles.
This book will teach you the secrets that could bring you a fortune. It will show you not only what to do but how to do it.
Once you learn and apply the simple, basic techniques revealed here, you will have mastered the secret to true and lasting success.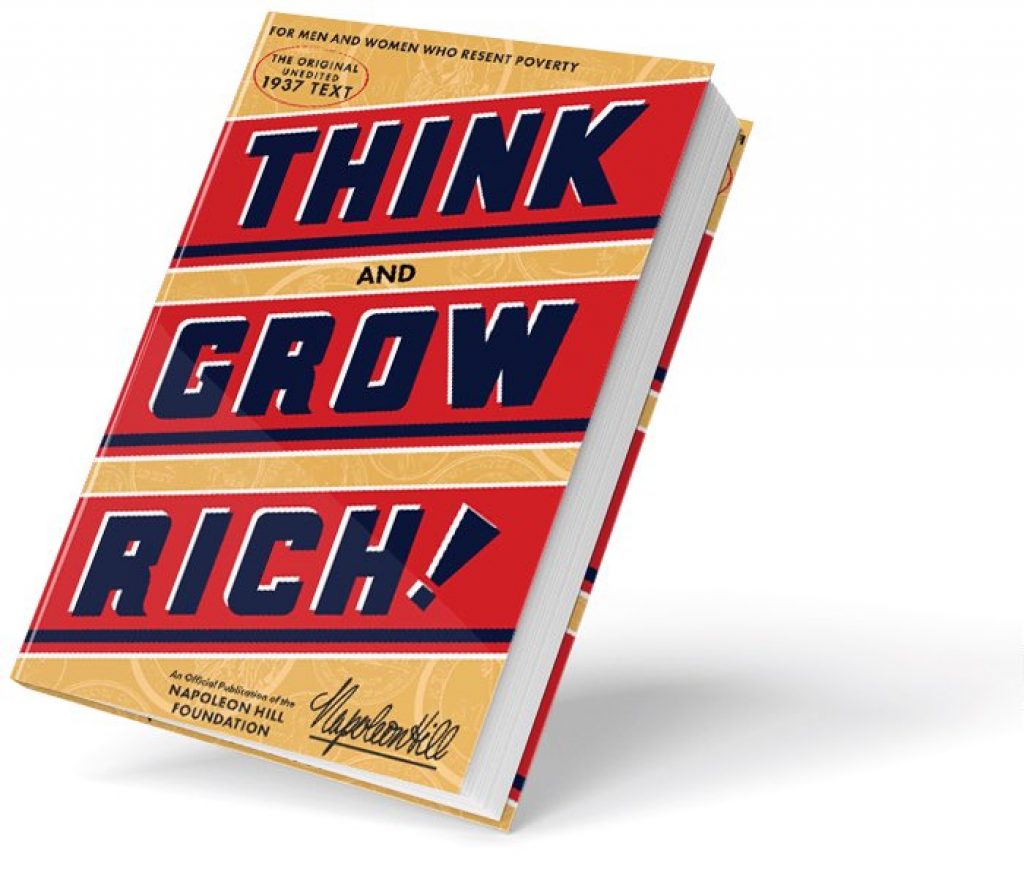 Money and material things are essential for freedom of body and mind, but there are some who will feel that the great of all riches can be value only in terms of lasting friendships, loving family relationships, understanding between business associates, and introspective harmony which brings one true peace of mind!
All who read, understand, and apply this philosophy will be better prepared to attract and enjoy these spiritual values.
Be Prepare! When you expose yourself to the influence of this philosophy, you may experience a CHANGED LIFE which can help you negotiate your way through life with harmony and understanding and prepare you for the accumulation of abundant material riches.
4. The Power of Positive Thinking by – Dr. Norman Vincent Peale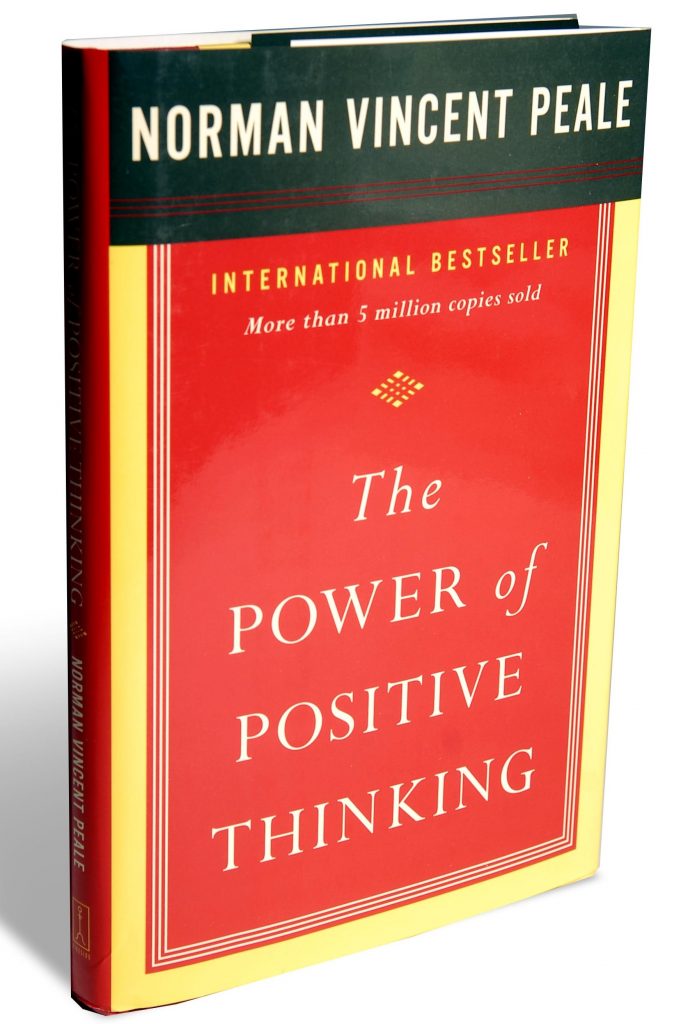 The Power of Positive Thinking
"This book is written with the sole objective of helping the reader achieve a happy, satisfying, and worthwhile life" – Norman
In this phenomenal best-seller, Dr. Peale demonstrates the power of faith in action.
The techniques outlined in this book can be used to energize one's life — and to give oneself the initiative required to carry out one's ambitions and hopes.
The core concepts of the book are: expect the best and get it, and Believe in yourself and your abilities. Develop the ability to achieve your objectives.
Stop the worrying habit and live a more relaxed life. Increase the quality of your personal and professional relationships. Take command of your situation and Be gentle with yourself.
5. The 7 Habits of Highly Effective People by – Stephen R. Covey:
The 7 Habits of Highly Effective People
For nearly three decades, "The 7 Habits of Highly Effective People" has captivated readers as one of the most inspiring and impactful books ever written.
It has influenced presidents and CEOs, educators and parents, and millions of people of all ages and professions.
The timeless classic's 30th-anniversary edition honors the wisdom of the 7 Habits with new additions by Sean Covey.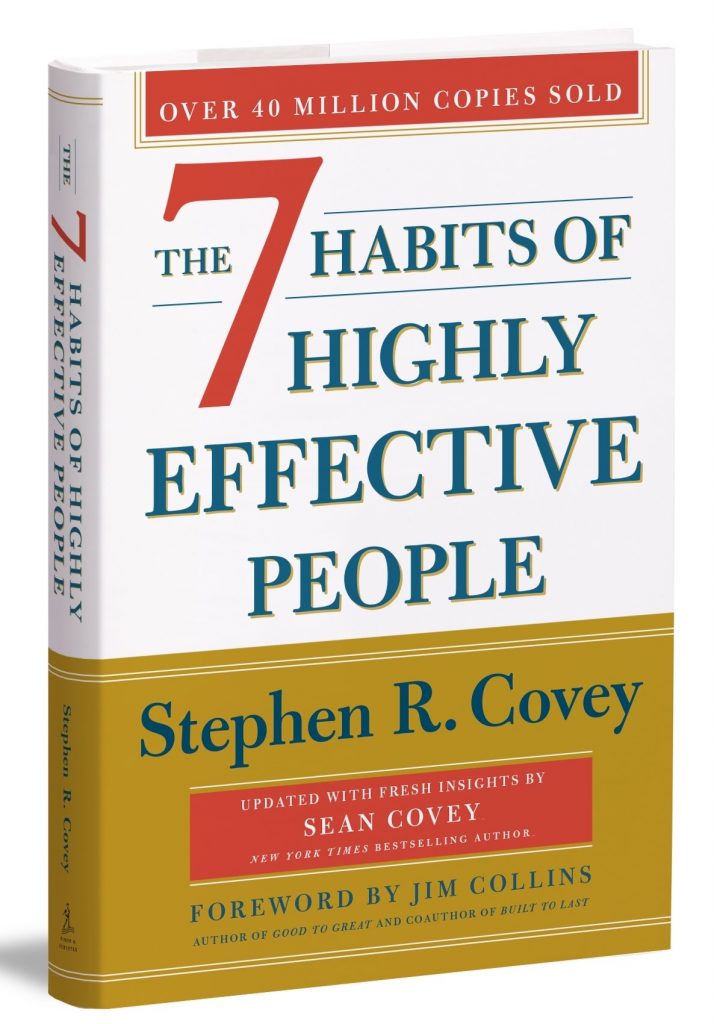 This book proposes seven synergistic habits that complement one another in various ways.
These habits will assist you in taking control of your life,
making better decisions, managing social relationships, overcoming bad habits, increasing productivity, and so on.
The book's underlying message is that changing your habits not only changes the way you see the world. but also changes how the world sees you, which can mean the difference between success and failure.
In these Personality Development books, I share the most knowledgeable (and fascinating) books that transform the brain, our performance, and our productivity.
Create a new type of brain that is extremely stress resistant.

Please do a tremendous favor in your life. And read these Personality Development books

And definitely make time to read every day. Small advances in your knowledge base lead to massive gains in your performance over time.

Be fantastic. And then dream some more. The world needs you to shine.
Thank you!
I hope this article helps you.
If you have anything on your mind as a suggestion, feel free to let me know in the comments section. I will be happy to help you
Read also: Daily Habits Of Successful People