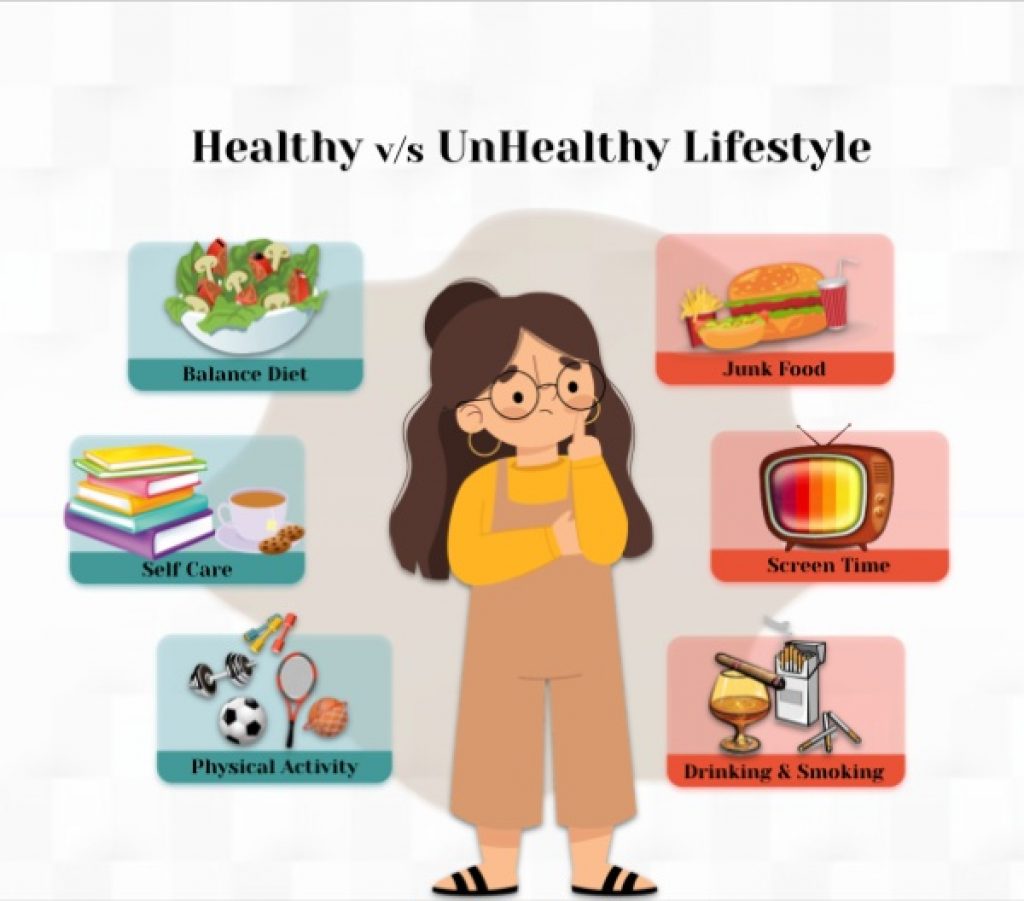 Healthy v/s Unhealthy Lifestyle – People's health can be affected by two types of lifestyles:
A healthy lifestyle and an unhealthy lifestyle.
Good nutrition, daily exercise, and adequate sleep are the 3 basic foundations of a healthy lifestyle, which keep a person energetic, fit, and at a reduced risk of developing the disease. Not only this, lifestyle has a significant influence on the physical, mental, and social well-being of humans.
The way a person lives in his or her lifestyle. It includes their day-to-day behavior, their functions at the job, activities, personality, preferences, and diet.
Healthy living is a major contemporary trend, but what is health? most people say that A healthy lifestyle simply means doing things that make you happy feel good, and have no disease, which is right. How can we live a healthy lifestyle?
Despite this, some people ignore their lifestyle.
Many people nowadays have an unhealthy lifestyle, due to which they have to face illness, disability, and sometimes even death. Problems like metabolic diseases, joint and skeletal problems, heart disease, high blood pressure, overweight, etc. are due to an unhealthy lifestyle.
Do and Don't of a Healthy Lifestyle…
Don't
Don't skip meals.
Don't eat while watching TV, working, or driving.
Don't forbid yourself a particular food.
Don't beat yourself up when you lapse.
Once a week is a maximum you should weigh yourself.
Don't Skimp on Sleep.
Don't Eat Late at Night.
Don't Get Enough Exercise.
Don't Eat Too Much Sodium.
Do
Do drink plenty of water.
Eat a variety of foods.
Do exercise instead of eating when bored.
Consume plenty of carbohydrates in your diet.
Replace saturated with unsaturated fat.
Enjoy plenty of fruits and vegetables.
Reduce salt and sugar intake.
Drink plenty of fluids.
Maintain healthy body weight.
Lifestyle and its connection to health have been studied by many researchers in recent years. WHO estimates that 60 percent of factors that influence an individual's health and quality of life are related to their lifestyle.
Lifestyle and health are both interrelated and should be considered carefully.
Healthy breakfast: Eating breakfast provides energy to power into your day and helps your body perform at its best. You might think that the recommendation not to skip breakfast is just plain good advice.
Read also >> Healthy breakfast: Start your day off strong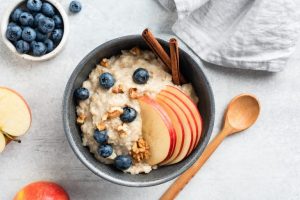 Thank you for giving your valuable time.
I hope this post will help you, If you have anything in your mind, please let me know in the comments. I will be more than happy to help you.
Thanks again!