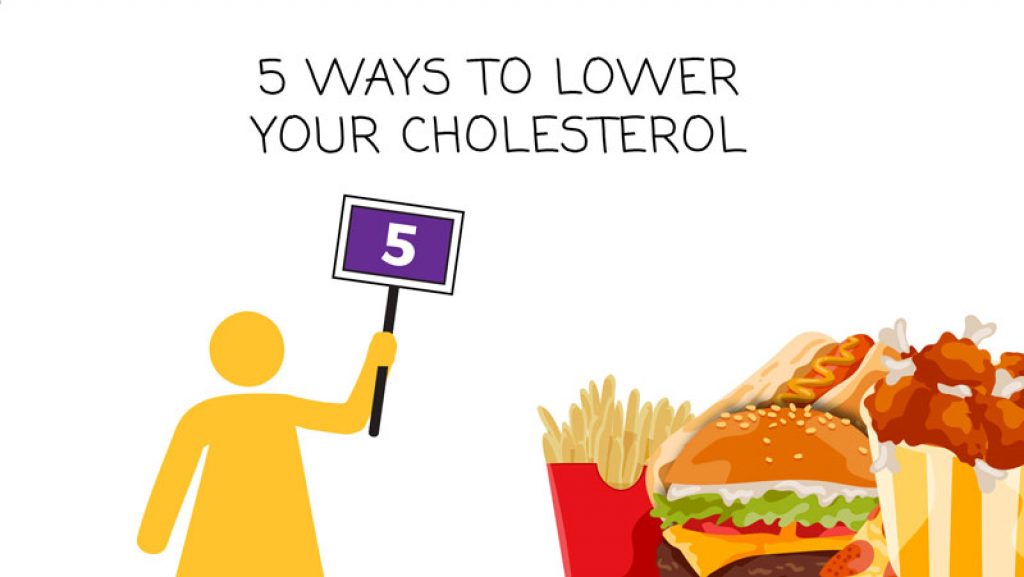 High cholesterol occurs when there is too much of the fatty substance cholesterol in the blood. This is mainly due to eating fatty foods, not getting enough exercise, being overweight, smoking, and drinking alcohol. It can also run in families.
You can lower your cholesterol by eating healthy and getting more exercise. In fact, some people have to take medication.
Too much cholesterol can clog your blood vessels. This increases the risk of heart problems or stroke.
High cholesterol causes no symptoms. You can only find out by a blood test.
5 easy ways to low high cholesterol
If you're serious about lowering your cholesterol and taking good care of your heart, these 5 strategies are a great place to start. They will also help you shed excess weight, which will also improve heart health.
Foods that lower cholesterol
Exercise
Cut down smoking and alcohol
Add more dietary fibers to your meal
Handle your stress
1. Foods that lower your high cholesterol
Focus on whole grains, fruits, beans, and vegetables:
We don't have to become complete vegetarians to bring our cholesterol levels into healthy ranges, as studies have found, but clearly, as much as vegetables, fruits, potatoes, and other naturally fiber-rich foods. We eat, we are healthy.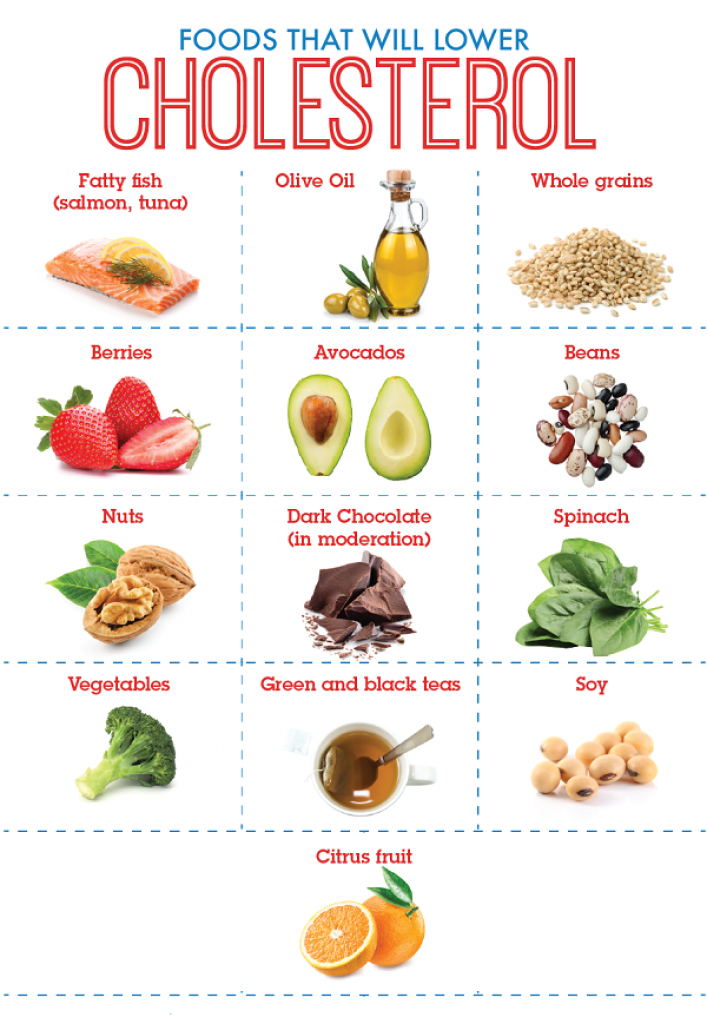 2. Exercise helps to lower your high cholesterol:
When you first know you had high cholesterol, then maybe your doctor has talked to you about exercise. Along with improving your diet, exercising is one of the most effective lifestyle changes you can make to help reduce your numbers naturally.
"Exercise is a good start if you are trying to lower cholesterol."
Combining exercise with healthy diet and lifestyle choices seems to have the most impact.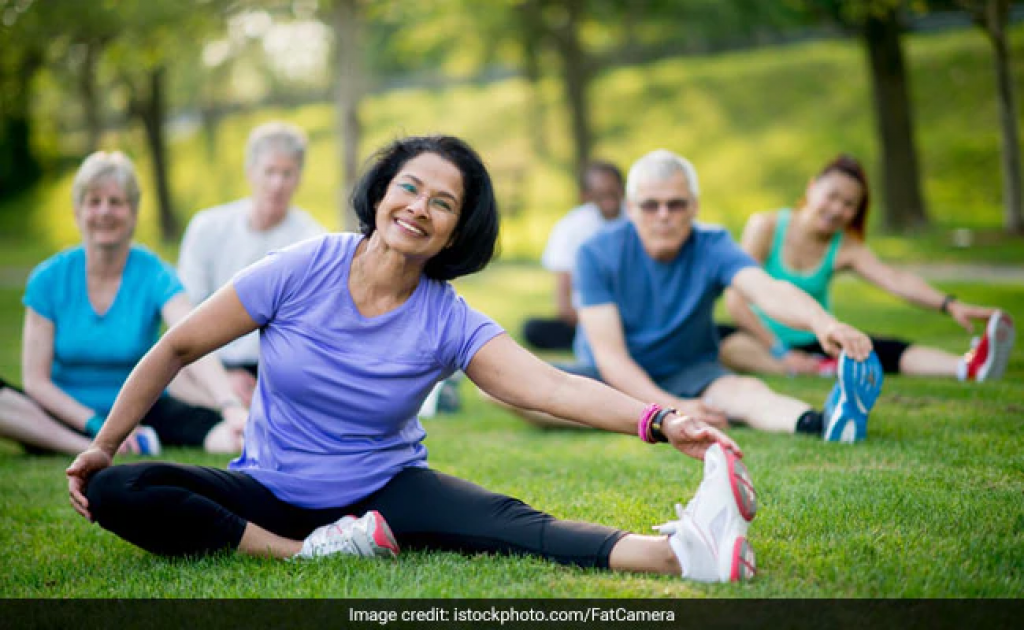 The best exercise to lower your cholesterol
1. Yoga
2. Biking
3. Weight Lifting
4. Jogging, Walking or Running
5. Swimming and Water Exercises
Read also >> Top 5 Yoga Poses for Beginners
3. Cut down smoking and alcohol:
Smoking
Quitting smoking improves your cholesterol level. The benefits happen quickly:
Within 20 minutes of quitting smoking, blood pressure and heart rate recover from the cigarette-induced spike
Three months of quitting smoking, blood circulation, and lung function begin to improve
Within a year of quitting smoking, your heart disease risk is half that of a smoker.
Alcohol
The moderate use of alcohol is linked to higher levels of HDL cholesterol — but the benefits aren't strong enough to recommend alcohol to someone who doesn't already drink.
Excessive alcohol consumption can lead to serious health problems, including high blood pressure, heart attack, and stroke.
4. Add more dietary fibers to your meal:
Dietary fiber, also known as roughage or bulk, includes the parts of plant foods that your body cannot digest or absorb. Unlike other food components such as carbohydrates, proteins, and fats which your body breaks down and absorbs fiber is not digested by your body. Instead, it passes relatively intact through the colon, stomach, and small intestine and out of your body.
Fiber is generally classified into two 2 category first is soluble, which dissolves in water, and helps to low high cholesterol and the second is insoluble, which does not dissolve in water.
Soluble fiber – This type of fiber dissolves in water to form a gel-like substance. It can help reduce blood cholesterol and glucose levels. Soluble fiber is found in –
5. Handle your stress
Stress is the normal response of the human body to situations that make us uncomfortable or disturb our mental peace. When we are under stress, in response to stress, a hormone called 'cortisol' is released in the body. In high doses, this steroid hormone can increase blood pressure, blood sugar, and triglyceride levels.
Since stress is a major factor behind it, it is better that you learn to better manage stress and negative emotions. However, doing so is easier said than done. Managing stress can be a difficult task, especially with today's hectic lifestyle. Therefore, here are three easy ways to help you better manage your stress and reduce your risk of high cholesterol.
Meditate
Take a walk
Avoid junk food
Sometimes healthy lifestyle changes are not enough
Breakthrough Discovery Reveals How Cutting Out ONE Hidden Ingredient Lowers Cholesterol Level Below 100 And Clears Out 93% Clogged Arteries – Starting Today!
Preventing Diseases Such As Stroke and Heart Attack!
Thank You,
I hope this article helps you.
If you have anything on your mind as a suggestion, feel free to let me know in the comments section. I will be happy to help you.