How to Prevent Acne – Skincare is one of the hardest things to take care of, especially for teens. It comes out of nowhere and the next thing you know, it becomes your worst nightmare.
But don't worry, because today we're going over what teens need to do to make sure that their skin is smooth, clear, and free of blemishes, pimples, acne, and blackheads! read this blog post to learn all the skincare tips I wish I knew when I was a teen.
What causes acne
Acne usually results from an increase in androgen hormone levels. This hormone increases the size of the oil glands, which also increases the production of oil.
When the bacteria present on our skin work to absorb this oil, then our skin starts getting irritated and due to this our pores get blocked and acne occurs.
For most people, acne is very troublesome in their 20s to 30s.
After that, they gradually decrease on their own. But some people continue to have this skin problem in their forties and fifties.
In this way, there are many reasons behind acne, some of which are mild, some are serious. such as
The most common cause of Puberty
Stress
Not sleeping well
Hormonal changes
insufficient water intake
Dandruff can cause acne on the forehead
Humidity and sweating
Harsh Environment: Pollution, toxins in skincare products, ultraviolet rays
Excessive smoking and alcohol consumption
Unhealthy Diet
Types of acne?
| | | |
| --- | --- | --- |
| Grades Of Acne | Signs of Acne | Pimple Mark s & Spots |
| Mild Acne | Few whiteheads and blackheads or a little number of mildly irritated small pimples. | No |
| Moderate Acne | More blackheads, whiteheads, multiple pimples, and pustules mostly on the face | May be present |
| Severe Acne | Multiple white spots and dark spots, numerous papules, and patches as well as painful nodules on the skin. | Yes |
Pimple marks – Skin damage can cause dark spots (pink or brown) or hyperpigmentation after the swelling has subsided. Excessive sun exposure or acne damage to the skin causes melanin to be produced during the healing process, resulting in hyperpigmentation.
8 Quick Ways To Prevent & Rid Acne
#1 Face Mask –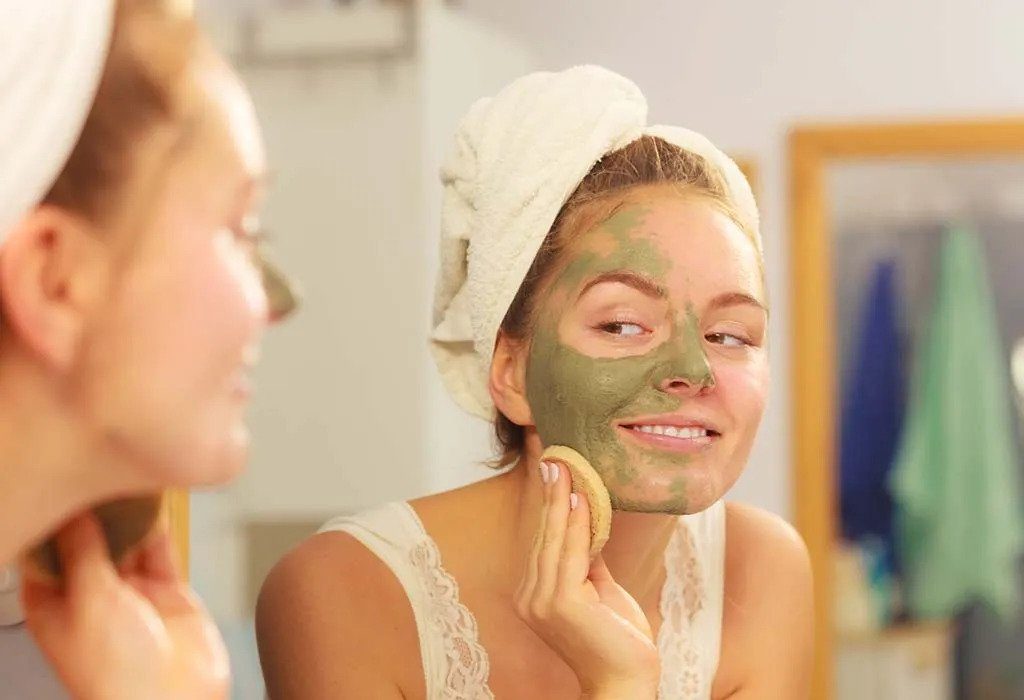 There are many face masks on the market today, and most of them are meant for people suffering from acne. Then you'll see ingredients that act directly on acne scars , such as salicylic acid and benzoyl peroxide. Another substance that acts in a similar way is sulfur.
Sulfur is milder than salicylic acid and benzoyl peroxide and is probably a better option for sensitive skin. The mask comes in a variety of formulas that help fight acne and soothe the skin.
Tea Tree Acne Removal Clay Mask –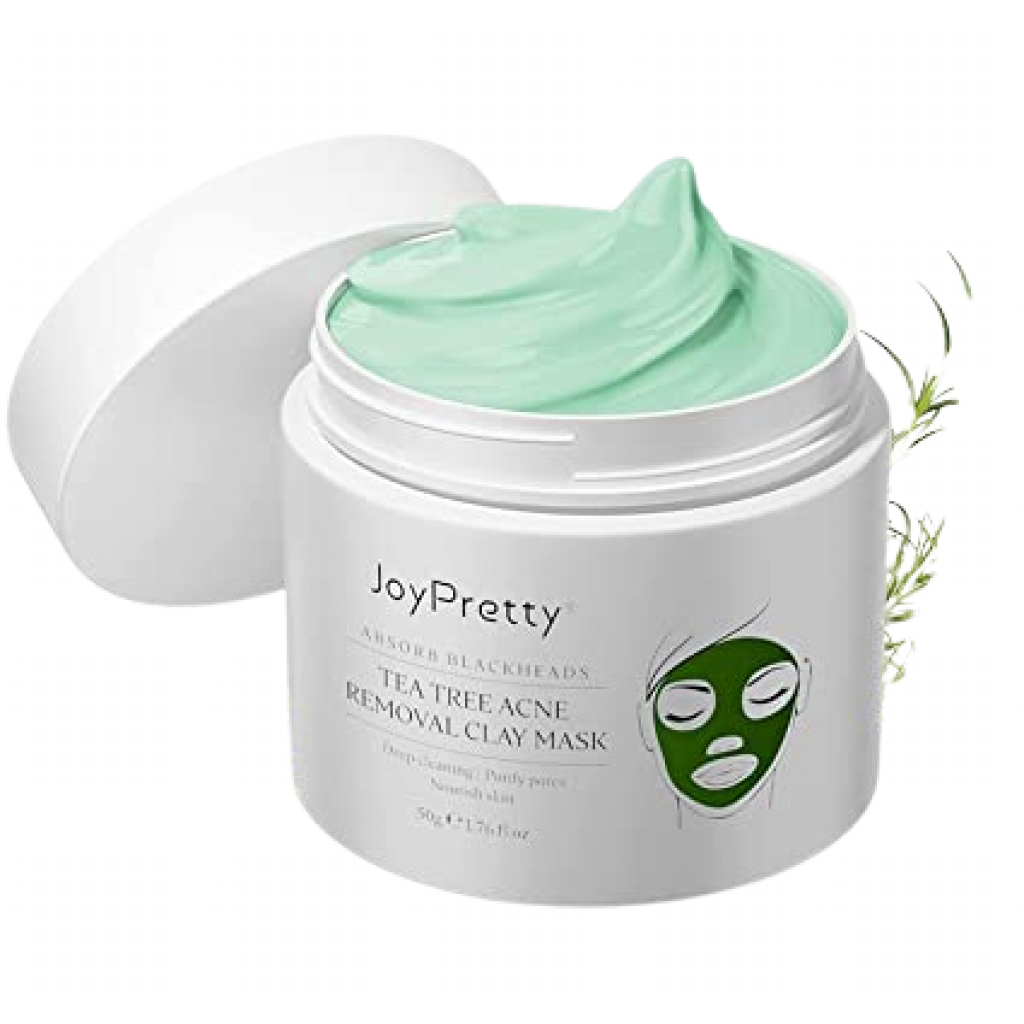 Sensitive Skin Soothing Face Mask Skincare, Nourishing, Anti-Acne, Deep Cleansing Face Mud Mask, Acne Purifying Mask, Pore Purifying -> Shop Now
#2 Green tea –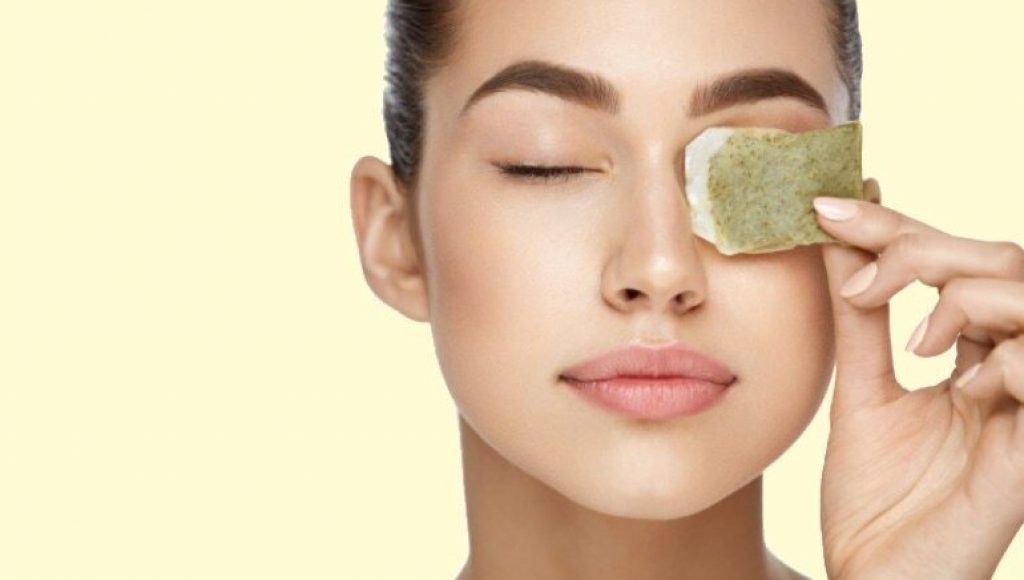 Pour a bag of green tea and after a few minutes remove it from the heat and let it cool. After it cools down to touch, apply it on top of the pimple. For overnight remedy, dot brewed green tea on pimples before going to bed. Its anti-inflammatory properties can reduce swelling and redness.
#3 Ice the area –  
Ice is known to relieve swelling by reducing the swelling around the pimple, so rub ice cube on it if you have acne problems. It helps in reducing the inflammation and pain of the acne and helps in getting rid of acne very quickly within a few hours.
#4 Crushed Aspirin-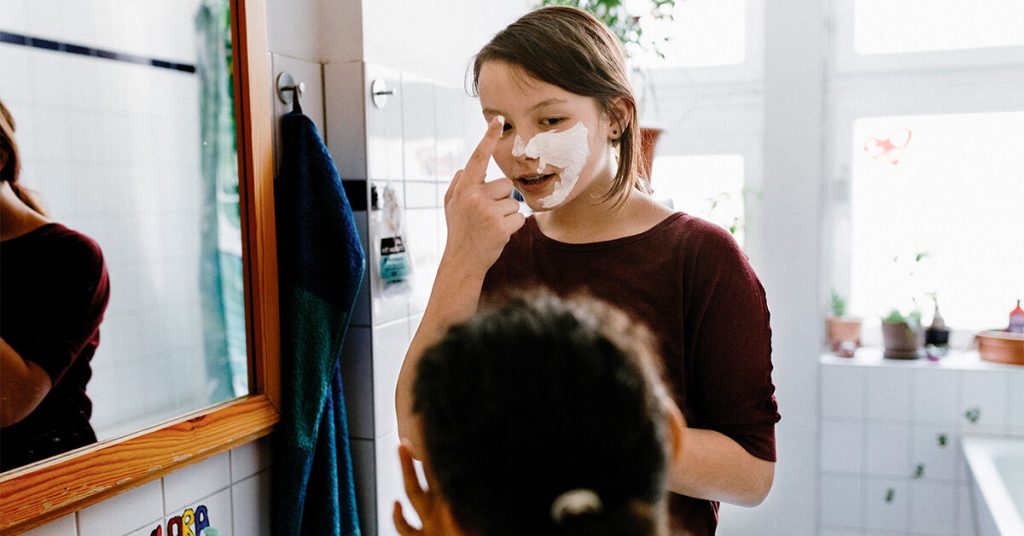 Aspirin tablet is not only effective in headaches, but it also cures acne and pimples. For this, grind one tablet of Aspirin and mix it with some water and then apply it to the acne. You will get relief in a few days.
#5 Aloe Vera –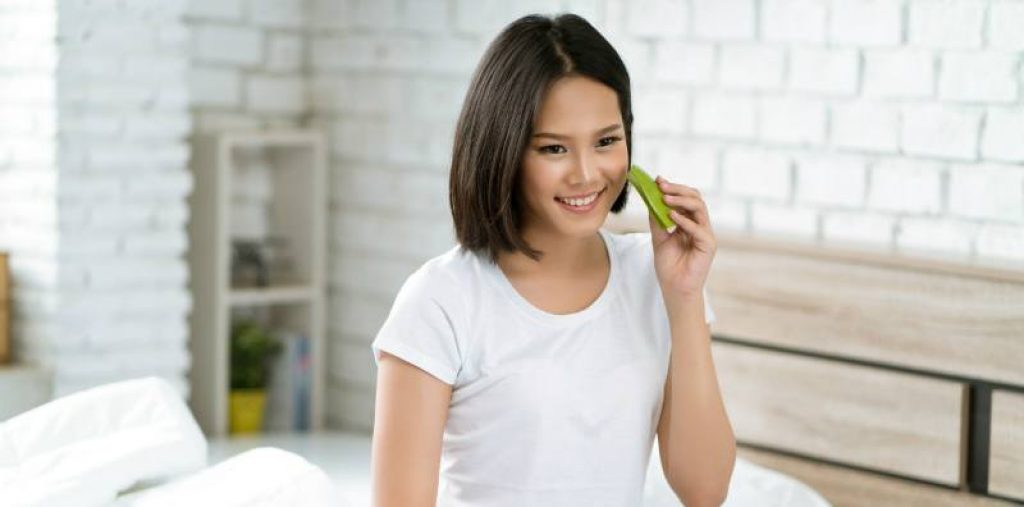 Aloe Vera is one of the most popular ingredients in the world of skincare. Encourages relaxation and maintenance. A dab of fresh Aloe Vera gel can help to fix acne
#6 Salicylic acid face wash or gel –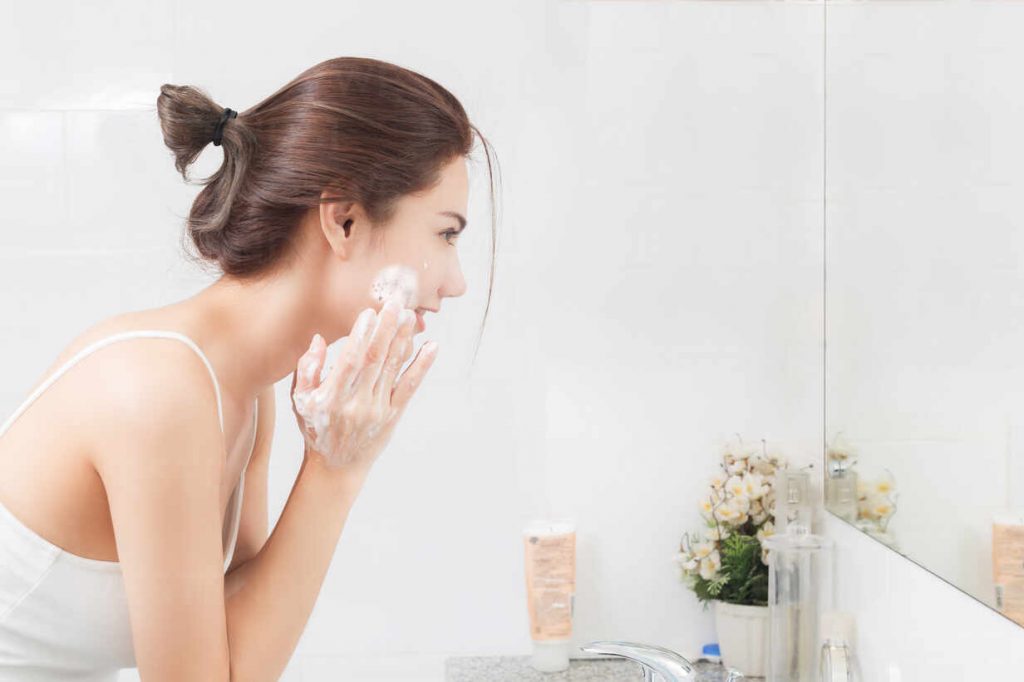 The over-the-counter salicylic acid gel may help in spot reduction of a stray pimple if applied overnight. It is not advised for extensive application over the face.
#7 Fresh lemon –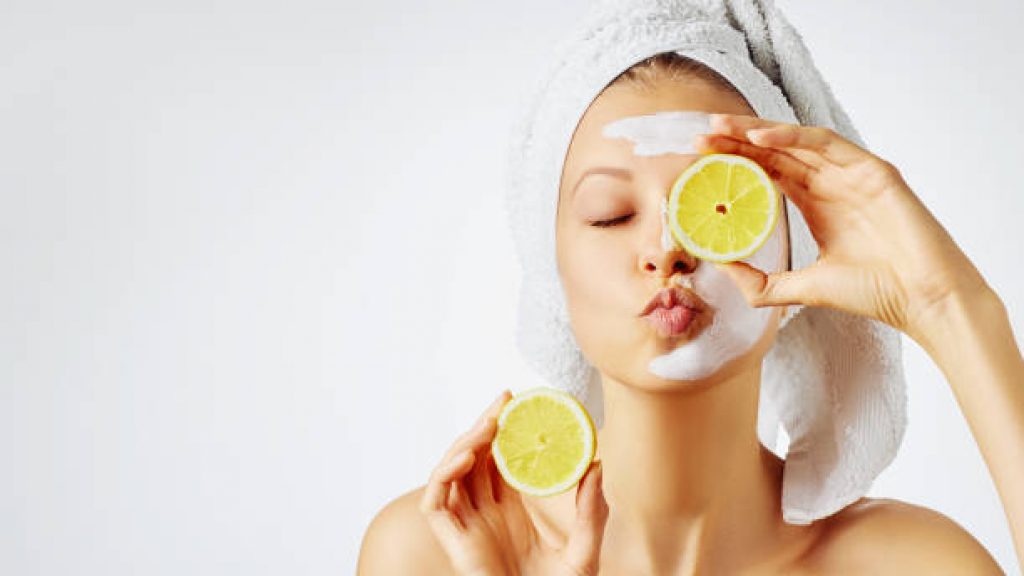 Lemons can be a great help. Lemon contains amazing alpha-hydroxide acids on your skin. They also have natural antibacterial properties, which makes lemon juice very effective in treating acne.
#8 Apple Cider Vinegar –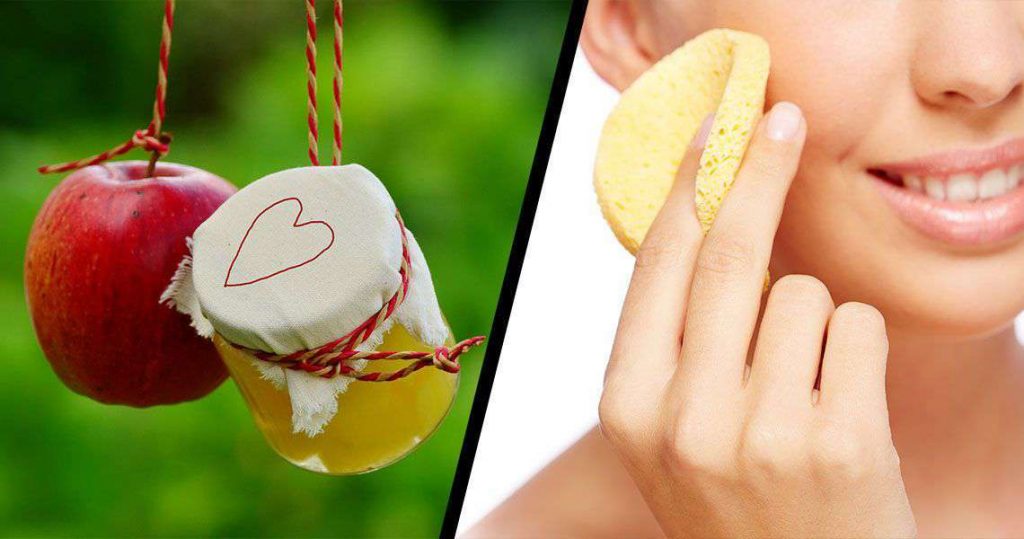 Apple cider vinegar suppresses the inflammation caused by acne, which also helps reduce the appearance of acne scars. But do not use it if there is any kind of irritation on the skin.
---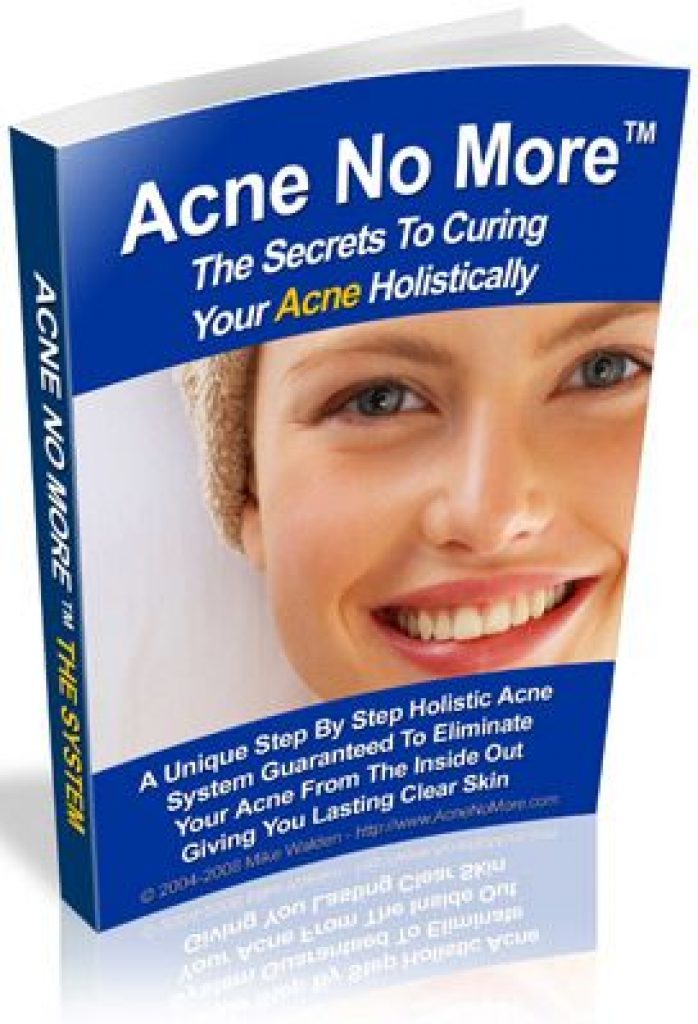 Acne No More
The Only Holistic Acne System In Existence That Will Teach YOU
How To Permanently Cure Your Acne, End The Breakouts, Rebalance Your Body and Achieve The LASTING Clear Skin You Deserve!
---
How to Prevent Acne Naturally
Acne cannot be worked on in a day, it takes time, and also a routine has to be followed.
You have read their quick ways above, they will give you instant treatment, but to prevent acne permanently, there are some routines that you have to follow always so that you do not have acne problems later.
Wash your face –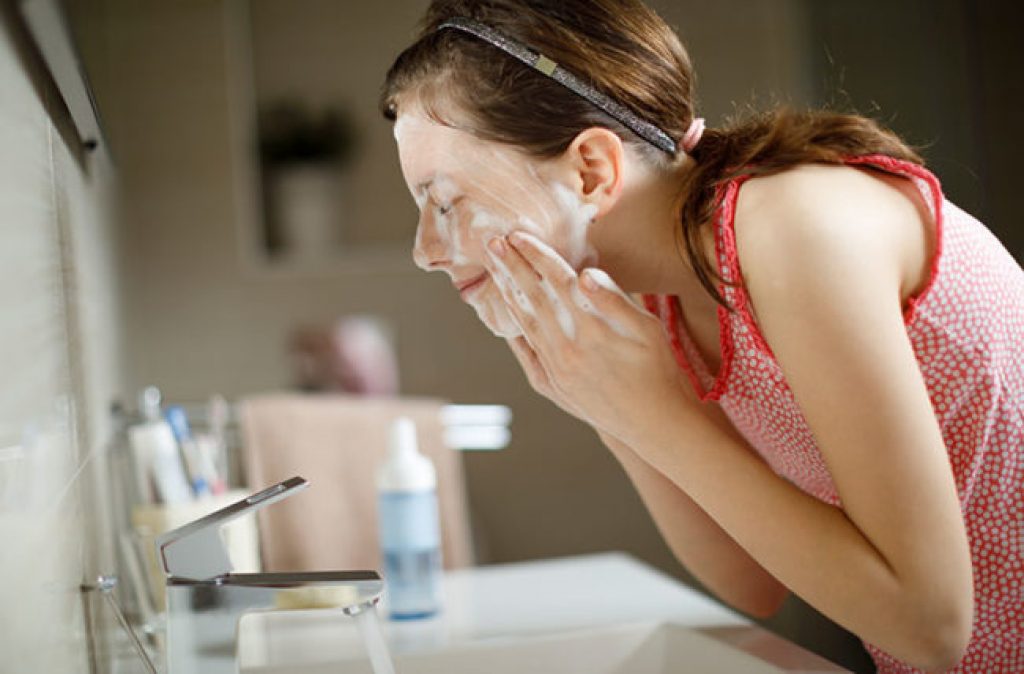 To prevent pimples, it is necessary to remove excess oil, dirt and sweat on the face. It is important to remove excess dirt and oil from the skin by washing regularly.
To wash your face:
Wash your face with normal room temperature water, neither hot nor cold.
Apply mild cleanser with fingertips in a gentle, circular motion.
use mild face wash
Frequent washing of the face can dry out the skin, which can lead to acne. then wash the face twice a day
Stay hydrated–  
If you don't drink water regularly, your body may signal your skin's oil glands to produce more oil.
Dehydration also gives your skin a dull appearance and promotes inflammation and redness.
Water can help the skin in flushing out harmful toxins from the body as well. Water is one of the best ways to flush out toxins from the body.
To keep your body well hydrated, drink at least eight 8-ounce glasses of water each day.
Hydrating the skin with water intake makes your skin produce enough elastin and collagen to stay healthy. It is helpful not only for sagging skin but also for skin complexion and pigmentation to stay healthy.
Avoid touch face –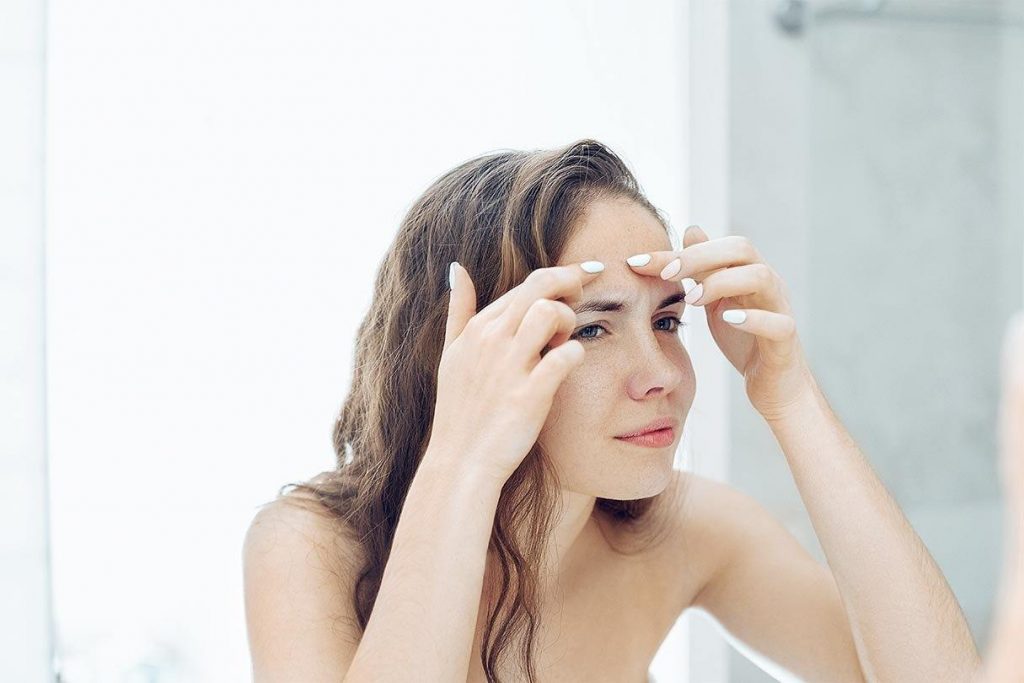 If you have a habit of touching your face again and again, then stop it now as it transfers dirt and oil to your face. which increases the chances of getting acne
moisturizer –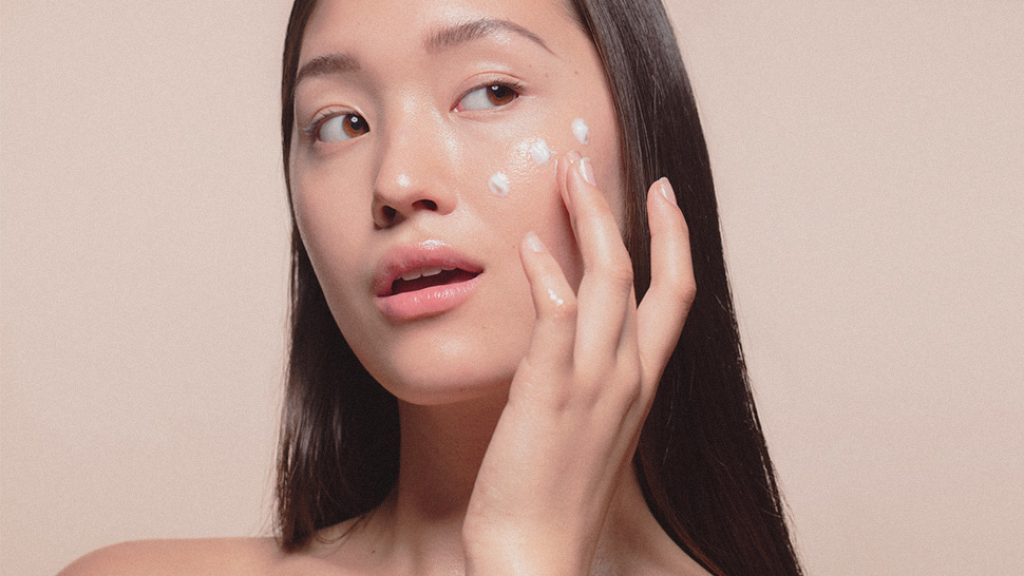 If you think that moisture in the skin causes acne, so using moisturizer on the skin can be the cause of acne, then you are wrong to think. In particular, the use of moisturizers is necessary to avoid acne.
Even if you have oily skin, you need to moisturize it. If you keep it dry for a long time, then in that case your skin starts producing more oil, which leads to the problem of acne. You should use a water-based moisturizer.
Always use sunscreen –
According to a study, about 70% of skin problems are caused by the sun. so makes sunscreen one of the essential skincare products. The American Academy of Dermatology (AAD) states that sunscreen best protects against skin cancer. Helps to deal with acne and its effects. So always use sunscreen.
Don't pop pimples – 
Popping the pimple doesn't necessarily get rid of the problem. Squeezing can push bacteria deeper into the skin, causing more swelling and redness. Cracking the pimple can leave permanent pits or scars on your face.

Read Also -> 9 Easy Ways To Get Flawless Skin
Thank you for giving your valuable time.
I hope this post will help you. If you have anything in your mind, please let me know in the comments. I will be more than happy to help you.
Thanks again.