There are many benefits of stretching regularly. Stretching not only increases flexibility, which is an important factor in your fitness but also improves your posture. It can reduce stress and body aches and do other things.
Read on to learn more about the benefits of stretching and how to get started with stretching.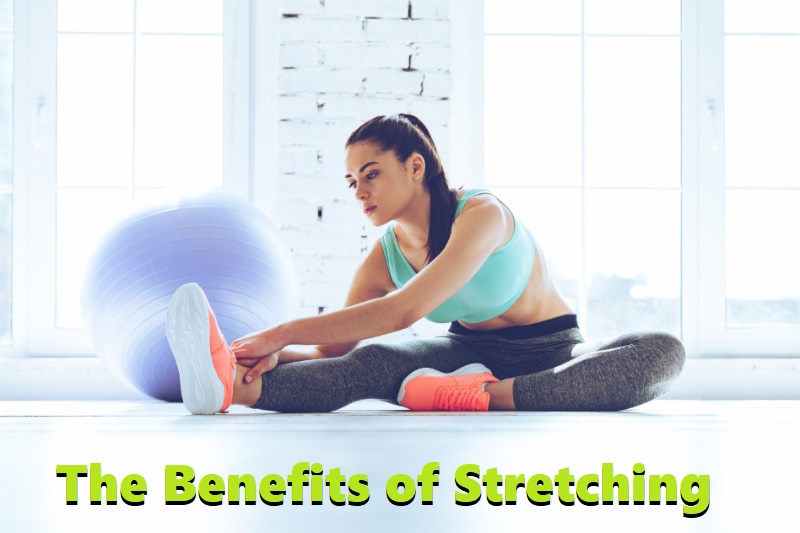 Benefits of Stretching
"Make sure you stretch!" What we hear most often before or after exercising But is such a stretch good for you? What are the stretching benefits? Let us consider the following benefits:
#1 Increase Flexibility:
Regular stretching increases your flexibility and is important for your overall health. Stretching softens and strengthens muscles. Flexibility not only helps you to perform comparable daily activities but also slows down the aging process.
We can reduce the risk of muscle imbalance by increasing flexibility or engaging in regular flexibility and exercises.
#2 Increase Range of Motion:
Being able to move the joint at the full range of motion gives you more freedom of movement. Regular stretching helps to increase your range of motion.
As we get older, our joints lose their range of motion. We can prevent this by stretching regularly. Although the amount of movement in some joints is limited, stretching helps to improve this.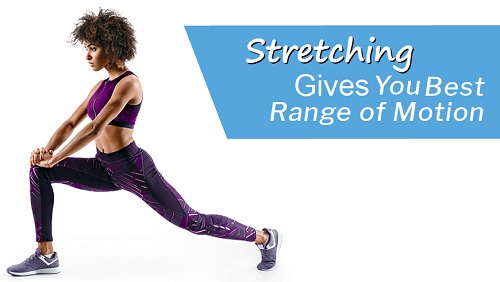 #3 Improve Posture:
The right posture while sitting or standing can affect your entire body. But no one can blame us for poor posture, especially if we sit at a desk all day. Poor posture is round shoulders and front head.
Stretching your shoulders, lower back, and chest muscles to adjust your back can help to improve posture.
#4 Increase Blood Flow:
Stretching increases the blood supply to your muscles and joints improves the transport of nutrients and improves blood circulation throughout your body. Good blood circulation can increase blood flow to your muscles, shorten recovery time and reduce muscle soreness.
#5 Decrease the Risk of Injury:
Soft muscles are less likely to be injured if they move suddenly. If you stretch and increase the range in which a muscle can move easily, the risk of injury decreases. Good blood circulation translates directly into immediate recovery, which relieves pain after exercise.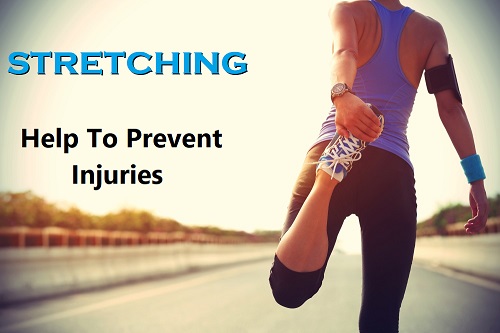 #6 Decrease tension/Headaches:
Chronic muscle spasms cut off their blood flow and deprive them of oxygen and essential nutrients. Tension and Stress Headaches can disrupt your daily life. The right food, In addition to hydration, stretching can help reduce the tension associated with headaches. Stretching relaxes the muscles.
Tight muscles reduce the range of motion. When this happens, the muscles in your back become tense. The softness in the pelvic joints and the muscles in the pelvic joints relieve stress in the lower back and reduce the risk of back pain. Stretching relaxes a back injury by stretching the muscles.
Regular exercise strengthens the back muscles and reduces the risk of muscle spasms to prevent back pain in the future.
#8 Stress Relief:
Stress can cause your muscles to tense up. This is because your muscles become tense in response to physical and emotional stress. Stretching before exercise allows you to relax the muscles and withstand the impact of your chosen activity.
Well-stretched muscles hold less tension and help reduce stress.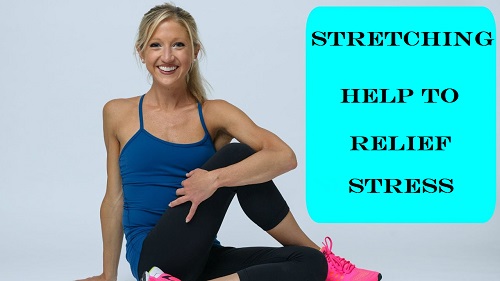 #9 Calm Your Mind:
Sometimes we need a way to mentally calm our body and mind. Studies show that regular stretching strengthens the parasympathetic nervous system.
Regular stretching not only increases your flexibility but also calms your mind. When exercising, focus on relaxation and meditation exercises, it gives your mind a mental break.
#10 Better Sleep:
We know that sleep is important for our health – both physically and mentally. And better sleep helps us to have more energy and focus.
Stretching reduces emotional stress and improves sleep quality. When you are silent or stretched and breathing, you move from the senses to the sensation of cooling, and comfortable quality begins to spread throughout the body.
You need to be as light as possible to get the full benefits of stretching. The more tension you have, the harder it is to get the range of motion. And will not get the benefits of maximum stretching.
Try this to start stretching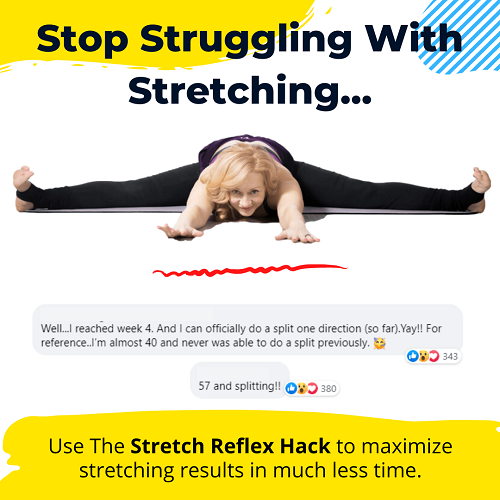 I would especially like to share. An unprecedented way to stretch your muscles. You will gain great strength in your hip muscles. And you will feel a better body.
Get your muscles stretched and confident now.
For Men –>
Get the Hyperbolic Stretching Program
Any Men Can Use To Achieve Full Flexibility, Boost Core Body Strength And Relieve Lower Back, Hips & Upper Body.
For Women –>
Get the Hyperbolic Stretching Program
Any Women Can Use To Achieve Full Body Flexibility, Boost Postpartum Pelvic Floor Strength And Relieve Her Back Or Hips. And it also helps older and pregnant women.
Or you can go with this also for stretching: Metabolic Stretching (Official Site)
Thank You, I hope this article helps you.
If you have anything on your mind as a suggestion, feel free to let me know in the comments section. I will be happy to help you.
Read Also This Article: "6 Office Yoga that you can do at work"